We're often compensated for pages we link to, but you won't pay a penny.
Learn More
The Secret to Vintage Dresses
A vintage dress is the perfect personal fashion treatment for your next special occasion with flair and style. As amazing as they were when first worn decades before, vintage dresses no doubt are a great choice when you want to stand out in the crowd showing your feminine personality with the class of 1950s fashion.
Never neglect to accessorize well once you put on a vintage dress. The vintage dress is mostly chosen for its classical appearance to take women back in time. Searching for these dresses can be a very exciting and unpredictible experience, since it's kind of ironic, because most of the real vintage clothing comes from second hand stores, so you buy real vintage less than $50 there or over $500 at a real vintage clothing & fashion shop.
Few Words What I Know About Vintage Dresses
While buying vintage clothing you want to remember what constitutes vintage and what doesn't. Vintage can be divided up into various categories. It is such a broad term and it can become confusing. It is completely old and classical, while retro dresses consist of a combination of classical and modern style. Some well known classical dress types used on the vintage fashion is Polka dot, striped and Floral Dresses
As soon as you have bought the first real or vintage inspired dress you're opening yourself to your vintage dress collection experience. Good luck, they're addictive for most women. As it was in the 1950s, vintage women's fashion is still trending today. Many more women are starting to wear them as they once did in the teenage years. It brings back fashions from the past and each of them has their own unique styles.
In Style Woman loves to know your opinions and suggestions on the selected items. Below are our vintage inspired dresses from some of the vintage clothing brands like ModCloth, ASOS etc.
Click On The Images To Shop
ModCloth – Asking for Ruffle Shirt Dress in S – Short Sleeve A-line Midi $89.00
---
ModCloth – Fits the Function Shirt Dress in Pennant Flags in S – Sleeveless Midi $99.00
---
ModCloth – Lady Love Song Sheath Dress in Black in S – Sleeveless Bodycon Knee Length $79.00
---
ModCloth – Dance Floor Date A-Line Dress in Black Dots in S – Cap Knee Length by Retrolicious $59.00
ModCloth – Collectif Ladylike Luncheon Midi Wrap Dress in 4 (UK) – Cap by Collectif $89.00
ModCloth – Collectif Classy Midi Fit and Flare Dress in XS – Fit & Flare by Collective $119.99
---
ModCloth – Collectif The Chronicles of Nautical Midi Shirt Dress in 6 (UK) – Short Sleeve A-line by Collective $99.00
---
ModCloth – Collectif Cherished Era Shirt Dress in Blue Plaid in S – Short Sleeve Fit & Flare Midi by Collective $89.00
---
ModCloth – Retro Sequin Dress with Cape Sleeves in XS – Other A-line Knee Length $149.00
---
ModCloth – I Think I Can Sheath Dress in Pine in S – Cap Knee Length

$55.00
---
ModCloth – Evocative Aesthetic Sheath Dress in Plaid in S – Midi $139.00
---
ModCloth – Evocative Aesthetic Sheath Dress in Black in XS – Midi $94.99
---
ModCloth – Adrianna Papell Metallic Pleated Dress in 6 – Short Sleeve A-line Midi by Adrianna Papell $169.00
---
ModCloth– Fervent Flutter A-Line Dress in 6 – Kimono Slv Knee Length $94.99
---
ModCloth – Retro Tailored A-Line Dress with Trim in XS – Sleeveless Knee Length $26.97
---
ModCloth – Fit and Flare Dress with Lace Bodice in Green in S – Sleeveless Fit & Flare Knee Length $129.00
---
ModCloth – Radiantly Retro Midi Sheath Dress in Red Plaid in XS – Short Sleeve $99.00
---
ModCloth – With Only a Wink A-Line Dress in Navy in S – Cap Sleeves Knee Length $149.00
---
ModCloth – Chi Chi London Exquisite Elegance Lace Dress in Lavender in 6 – Cap Fit & Flare Midi by Chi Chi London $175.00
---
ModCloth – Lady Love Song Velvet Dress in Merlot in S – Sleeveless Bodycon Midi $89.00
---
ModCloth – Rad to the Bone A-Line Dress in Homo Sapiens in S – Sleeveless Fit & Flare Knee Length $299.00
---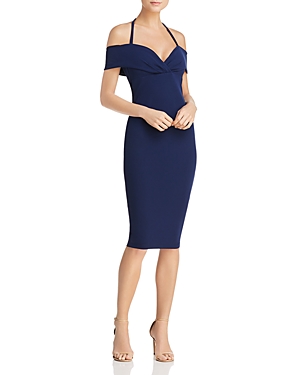 Bloomingdale's – Nookie Athena Halter Midi Dress  $229.00
---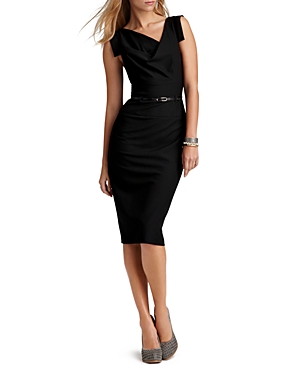 Bloomingdale's – Black Halo Jackie O Belted Sheath Dress $375.00
---

ASOS – 80s Clean Dome Sleeve Midi Pencil Dress – Red $67.00
---
ASOS – Wrap Front Mini Dress – Green $60.00
SaveSave
SaveSave
SaveSave
SaveSave
SaveSave
SaveSave
SaveSave